Nepalese Yak Shawl - Blue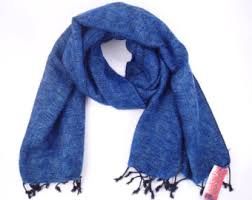 Our best selling Nepalese shawls are fluffed to imitate the Yak,which gives them then name "Yak" Shawls.  They are very warm and extremely soft, perfect for those allergic to wool, plus non shedding so the fluff does not stick to clothes. Their colours makes them the perfect accessory to brighten up any outfit. 
Made from a blend of Acrylic, Cotton and Polyester.  These are a proven all year round seller.  
Handloomed by a social welfare factory in Nepa