The Best Sustainable and Ethical Gifts for Every Budget
Sustainable and Ethical Gift Guide for Every Budget
Giving eco-friendly gifts is especially important on the holidays, as it is a time for giving and celebrating. Why not give a loved one a present that will not only be useful to them but will also have a positive impact on the environment?
From the perfect gift to a loved one to a token of appreciation for a coworker, sustainable and ethical gifts are not just thoughtful and meaningful but also have the potential to make a difference in someone's life.
So, what is an ethical gift?
An ethical gift is one that does not contribute to the exploitation of human beings. These gifts are created with the intention of helping someone with their social, economic, environmental, or political well-being.
There are many types of ethical gifts. For example, there are gifts that people can buy and donate to an organisation in need, such as a refugee camp or an orphanage, like wool throws and handwoven baskets. Or there are presents for children that provide them with necessities like baby shoes and baby blankets.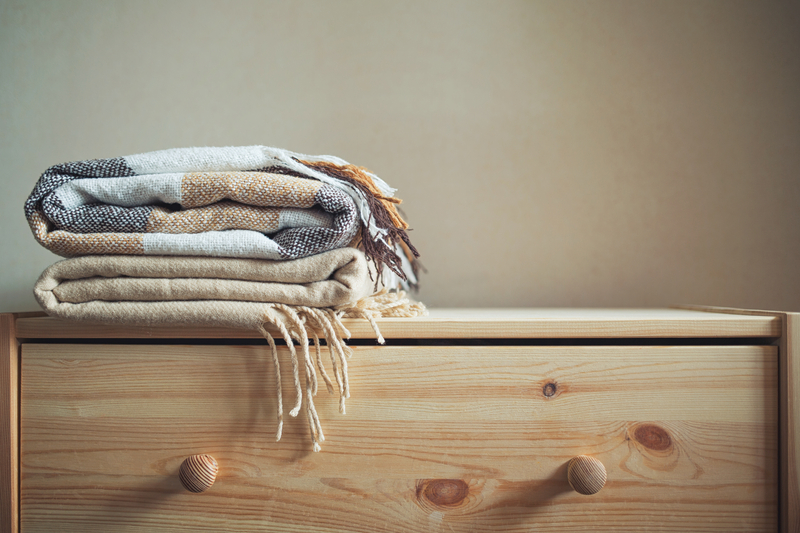 Find the perfect gift for any budget
This article will explain in detail a variety of gift ideas for different price ranges. We will look at gifts from £20 to £75 and, hopefully, that will help you find the perfect present for your loved ones, friends, or just yourself.
The Best Ethical Gifts Under £20
The following is a list of eco-friendly gifts that are less than £20.
Oilcloth Makeup Bags
These cute little oilcloth makeup bags with a broad base & wide zip opening are super easy to use. Their practical design is perfect for everyday use, and they come in gorgeous patterns. The oilcloth makeup bags are manufactured by British Fairtrade Vietnamese partners who are accredited for fair trade, which means they commit to transparency and equity in international trade. Great for birthdays and thank you gifts.
Tweed Makeup Bags
The Tweed makeup bags are perfect for storing toiletries or toting around makeup at work. Created with stylish, contemporary tweed fabric, these beautiful tweed makeup bags protect valuables from rust and spills. Great for birthday gifts.
The Best Eco-Friendly Gifts Under £40
The best eco-friendly gifts under £40 are:
Cashmere And Merino Wool Spring/Summer Scarves
This stretchy, lightweight, exceptionally soft scarf is made from luxurious and fluffy wool yarn from cashmere and merino sheep replicas. This scarf is multi-functional and fashionable and provides warmth on colder days, yet it is also the perfect lightweight spring/summer accessory. Woven in beautiful Donegal, northwest Ireland, these extra-light scarves in beautiful summery colours complement any outfit. Great for birthdays and thank you gifts.
Lambswool Scarves
The lambswool scarves are amongst a beautiful selection of light scarves and shawls in unique summery colours that give an outfit the perfect finish. All scarves are woven from luxury Donegal wool in Ireland's northwest region. This is a must-have accessory for any fashionista. All scarves come in a handy, attractive cardboard tube container packaging, making them a gorgeous gift for family and friends. Great for birthdays and thank you gifts.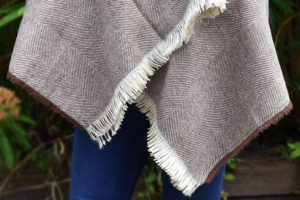 Handmade Nepalese Yak Shawls
Handmade Nepalese Shawls are fluffed to imitate Yak fur, giving them the name of yak shawls. They are warm and soft, just like wool but without allergens, so they are perfect for those with wool sensitivities. They don't shed, so the fuzzy fibres won't stick to clothes. Their vibrant colours make them a unique addition to any outfit. Great for birthdays and thank you gifts.
Brushed Canvas Voyage Backpacks
With their spacious main compartment and inside security pocket, these small brushed canvas backpacks are versatile and functional. It can be worn as a shoulder bag or handbag, using adjustable webbing straps or a top carry handle. They are made by British, Fairtrade-certified partners in Vietnam who are committed to transparency and equity in international trade. Great for birthdays and thank you gifts.
Fairtrade Ghana Bolga Basket Shoulder Bags
The Bolga basket shoulder bag is a common name for lots of different handwoven baskets with leather handles. The baskets are made by women from Northern Ghana, and it is the main source of income for these women. Basket production is financially viable and sustainable to create beautiful, unique goods with skills that will not be easily forgotten. Great for birthdays and thank you gifts.
Handmade Cashmere Knitted Baby Booties
These cashmere baby booties are handmade in East London. These handmade cashmere booties are made from preloved cashmere clothing. They come in a range of styles and colours, and each one has its own unique personality. These booties provide a unique style and colour with their African fabric. Kids and parents alike will love the creativity that is added to them with the colourful linings and soles. Great for baby gifts.
Recycled Plastic Bottle Cushions
The recycled plastic bottle cushions are made from the same washable, stain-resistant material as throws and blankets. It's lightweight and soft. From bottles to benches, slipcovers and more, the price of recycled plastic is more than worth it. These washable surfaces provide a comfortable seat for outdoor or indoor use that looks or feels like wool. Great for housewarming gifts.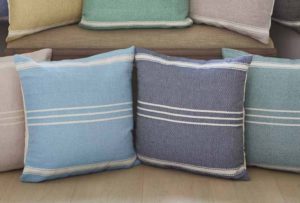 Recycled Random Wool Blankets
The recycled wool blanket is made from soft wool yarns and will make a great home accessory. Each wool throw blanket is different, with an array of colours and patterns that are great for picnics, road trips, and easy to carry around. It can also be nice to mix textures at home. These blankets are a perfect gift for those who enjoy camping, barbecues, or just love the outdoors. They look fantastic anywhere – in the garden, down on the beach or even at home. They are versatile too – not only can they be used for staying warm, but also as extra tables, sunshades or sitting mats. Great for housewarming and wedding gifts.
The Best Eco-Friendly Gifts Under £75
Here are a few eco-friendly gifts under £75 that are perfect for your loved ones.
Handmade Kenyan Sisal Floor Rugs
This eco-friendly floor mat is made of carpet that's woven with natural sisal grass fibres and banana tree bark, which makes it completely ethical. Each handmade Kenyan sisal floor rug looks great in any room and brings a sense of nature into the home.
A single weaver produces these sisal mats and runners that are a lot of work. These mats that are woven from indigenous sisal grass and banana tree bark fibres give the product that extra bit of quality. The fibres are spun and woven together before processing, so the final output is a thick, flat mat that feels lovely underfoot. Great for housewarming gifts.
Fishbone 2 Stripe Wool Throws
This elegant and modern fishbone 2 stripe wool throw is a great choice for someone who doesn't want something too fluffy. The fishbone 2 stripe weave makes it look distinctively different from standard knitted items, and the two contrasting colours have been carefully chosen to give it a contemporary edge. Great for housewarming gifts.
Recycled Plastic Bottle Blankets
The eco-friendly plastic bottle blanket is a great choice for eco-conscious people. Handcrafted and machine washable, each blanket is made from approximately 300 recycled bottles. A soft alternative to traditional wool blankets, this sustainable blanket will keep you warm all year long and can be used indoors or outdoors. These Weaver Green eco-friendly blankets are perfect for both indoors and outdoors; Use them as a cosy, warm blanket in the winter, fall or spring or as a stylish throw! Great for housewarming gifts.
Hand Knitted Cotton Baby Blankets
Snug and warm, this fluffy, soft baby blanket is the perfect size for a little one. It is made of 100% cotton with an adorable knitted monster face on the hood & gloves to keep them wrapped uptight. Great for baby gifts.
Herringbone Organic Cotton Throws
The herringbone organic cotton throws make for a perfect home accessory. They are lightweight, soft, and easy to carry while travelling. Additionally, it is something that is versatile and doesn't go out of style. Great for housewarming gifts.
Leather Trim French Baskets
This stylish, classic, and traditional French market basket is eco-friendly and handwoven by local artisans in Madagascar. The medium-sized French market basket is made from sustainable palm leaves and short leather handles. It's excellent for carrying fruits & veggies shopping or whatever else you need! Great for birthdays and thank you gifts.
Recycled Plastic Bottles Handwoven Tote Bags
This recycled bag is handmade by skilled craftsmen and women using mainly recycled plastic bottles. These bags are waterproof, mold resistant and easy to clean. Plus, they are hard-wearing, so everything can be stored and transported safely, whether for work or a weekend getaway. From days at the office to days on the beach and everywhere in between, these large all-in-one recycled plastic bottle handwoven tote bags offer plenty of space for daily essentials as well as last-minute purchases. Great for birthdays and thank you gifts.
Recycled Wool Waterproof Picnic Rugs
The Recycled Wool Waterproof Picnic Rugs can provide seating for four people while they're outside eating or picnicking. It's a beautiful item and one of the best picnic blankets on the market. This is made of recycled wool and can be laid on grass or benches. It also has straps for transporting. The inside of the rug is lined with random pieces of recycled wool. Great for housewarming gifts.
Tweed Ava Shoulder Handbags
The Tweed Ava Shoulder Handbags are a stylish, classic looking bag. It offers a timeless design with room to spare, and the lining includes a mobile phone pouch and an internal zipped pocket for storage. This bag comes with a magnetic closure and a single Velcro strap. Because a British Fairtrade Partner in Vietnam makes these products, it can be guaranteed that the materials are sourced from an ethical supplier. Great for birthdays and thank you gifts.
Conclusion
Environmental responsibility is an important topic these days. Some people have started to switch to a more eco-friendly lifestyle and are spending their money on eco-friendly products.  This could be due to various reasons, such as the environmental changes happening in the world and people becoming more aware of what is happening.
Sustainable gifts can include anything from clothes and accessories to bags and recycled products. More than ever, people are shopping for products that they believe to be better for the environment. Visit Lucylynch Gifts to shop for the best sustainable and ethical gifts for any occasion.